Alessandro Palace & Bar
Via Vicenza 42
00185 Rome RM Italy
Tel: +39/06-4461958
Fax: +39/06-49380534
E-mail palace@hostelsalessandro.com
Weekly events
Our Weekly evening programs @Alessandro PALACE BAR
Day: MON, WED and FRI - "SHOTS NIGHT"
- HAPPYHOUR from 7pm to 8pm
- BEER-PONG from 9pm to closing time
- KARAOKE from 9:30pm to closing time
- DRINKING RAFFLE from 11pm to midnight

Day: TUE, THU and SAT - "APERITIVO & NIGHT-OUT-PARTY"
- PIZZA APERITIVO from 7pm to 8pm
- PARTY NIGHT OUT starts at 9:30pm Alessandro Palace BAR
- CLOSING HAPPY HOUR :) from 11:15pm to 0:15am
Day: SUN - "COCKTAIL NIGHT "
- COCKTAIL HOURS from 8pm to closing time
- KARAOKE from 9:30pm to closing time
Check-out all details on BAR page
pictures from parties on our FB pages!:
Alessandro Palace & Bar and Alessandro Downtown & Bar.
Alessandro Palace & Bar New Website



El original Alessandro PALACE & Bar ofrece un prestijioso servicio de ospitalidad y una famosa experiencia en la industria de la hosteleria. Todos los cuartos estan bien equipadas con control de calefacciòn y aire acondicionado a tiempo. Hay tambien un bar y una sala con televisiòn satelitar bebidas economicas y una atmosfera bivrante y divertente. Estos elementos combiados fregene una grande oportunidad de encontrar amigos entre los viajeros.
Establecido en 1990, el "Alessandro Palace Hostel" se ha convertido en uno de los hotales mas populares de Roma, para mochileros y viajeros independientes.

El Alessandro Palace Hostel ofrece unidades de aire acondicionado y calefacciòn (ahorradores de energia). Situado en un àrea central y segura, Alessandro Palace Hostel se encuantra a una corta distancia de 5 minutos a pie de Termini, la estacion central de autobuses, metro, taxis y trenes, que te llevaràan a donde quieras ir.

El Alessandro Palace Hostel es uno de los pocos Hostales en Roma que tiene en su interior un Pub con TV satelital, las bebidas con los precios mas bajos, y mucho màs, Alessandro Palace es un orgulloso miembro seleccionado de Europe's Famous Hostels (Hostales Famosos de Europa).
Ambos hostales estan ubicados convenientemente, a 5 minutos a pie de la estacion principal de Roma, Termini. Desde esta estaciòn los turistas tienen facil abseso a todos los sitios de mayor interes turistico y mayores areas de interes de la capital.
La mayor parte de los sitios famosos como El Coliseo, Foro Romano, San Pietro en Cadenas, Basilica de Santa Maria Mayor, el area comercial de Roma como las scalinata de Plaza de Espana, fontana de trevi, la clasica Via Veneto y muchas cosas mas a las cuales se puede llegar en aproximadamente 30 min.
Desde la estaciòn Termini se puede llegar con el transporte publico se puede llegar facilmente a el Vaticano, Castel Sant'Angelo, Piazza Campo dei Fiori, Piazza Navona y el distrito de Trastevere, etc.


Aviso Importante: Tasa de permanencia de la ciudad de Roma
La tasa de permanencia de 3,50 € por persona por noche.
Lamentamos informar a nuestros clientes que esta tarifa no está incluida en el precio.
Entonces, podeís considerar esto suplemento en el momento de efectuar la reserva.
Notes:
Pets cannot to enter the hostel.
In dormitory rooms, we accept guests at age up to 50 years old. For double/twin rooms, this does not effect.
Also there are exceptions for supervisors who accompany school groups.
Servicios
WIFI Gratis
Mapa de la ciudad gratuito
Onsite-Bar (18:00-0:30)
Lounge room
Recepción 24 horas
Aire Acondicionado
Intercambio de libros
Sala común
Desayuno no incluido
Breakfast 7€ at Bramble Bar (Mon-Fri)
Ascensor
Secador de pelo
Ducha con agua caliente
Acceso mediante tarjeta llave
Luz para leer
Ropa de cama incluida
Consigna
Tours/Información turistica
Toallas de alquiler (2 Euro)
Máquinas expendedoras
Cocina (abierta 13:00-22:00)
Terraza al aire libre
Roof Top Bar (Evening in summer)
Coin locker (2€ for max 12hrs)
Free tea coffee corner
Microwave
Check-in: 3PM~
Check-out: ~10AM
Lockers in room
Padlock size for locker: 25-32-38
Free fitness room (8am-9pm)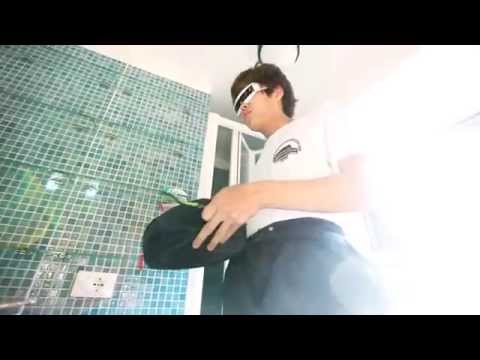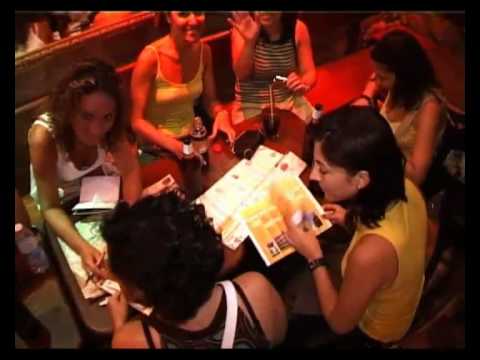 What you find around the Alessandro Palace